The first Formula Student racing car of the TU Munich – the nb04/TA – was presented to the public on June 25, 2004. Prior to this, approx. 17 months of development and production time passed. The entire vehicle was designed in detail in the CAD system CATIA V5, in order to exclude as many problems as possible in advance. 
Mass (ready to drive) in kg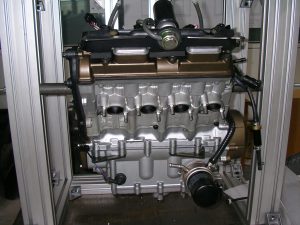 600ccm motorcycle engine from Kawasaki ZX6R
Converted from carburetor to fuel injection 
Power: 70ps
Rated speed: 10500 rpm
Torque: approx. 60Nm
Watercooled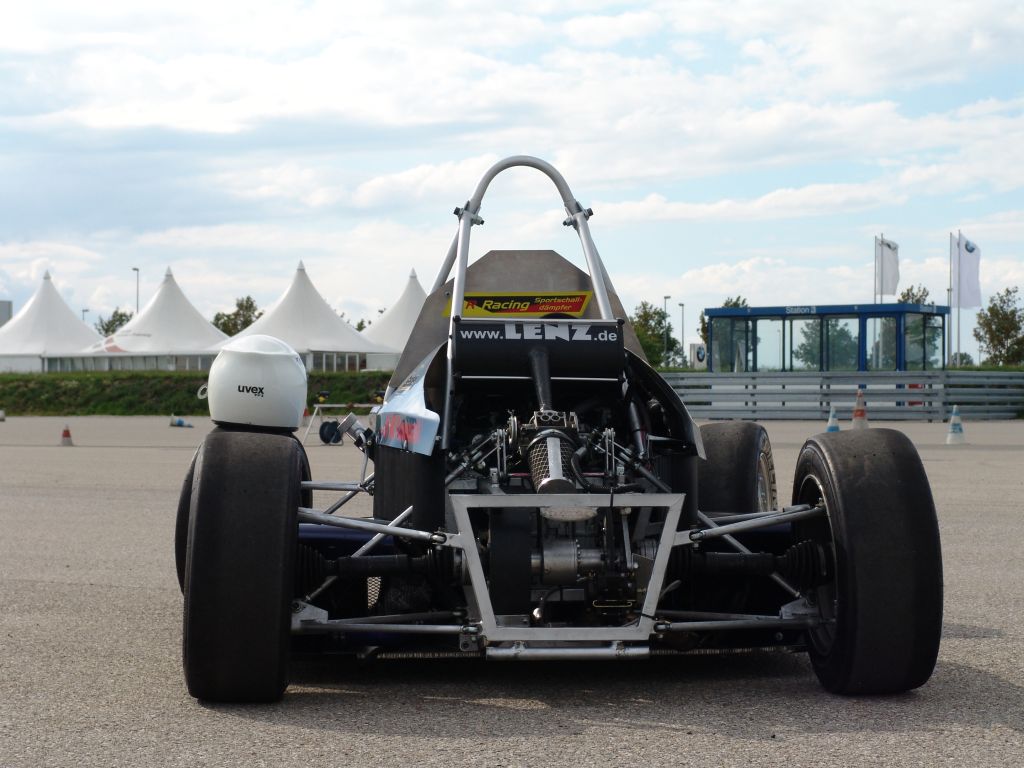 Vehicle body & Suspension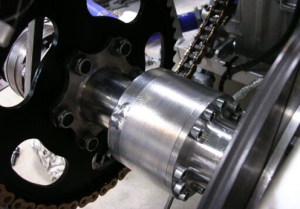 Steel frame chassis 

Outer skin made of GRP

Double wishbone with pushrod and stabiliser bar

Fox bicycle shock absorber – adjustable suspension system for better set-up

Motorsport spherical bearings
Sequential 6-speed motorcycle transmission

Cable chain drive shifted by Bowden 

Self-designed and manufactured differential with lamella lock

Self-developed cardan shafts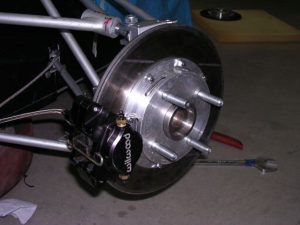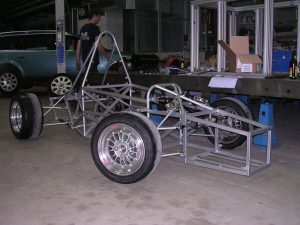 The nb04/TA is dedicated to our friend and designer of the outer skin – Tobias Anton – a core figure of the team. He lost his life in a plane crash on May 15, 2004.
Tobi Hang Loose – we will share every km with you
Formula Student Event 2004 
11. Place out of 54
2. Best rookie team 
Best German-speaking Team in the Engineering Design Report 
German fun event Aschersleben
3. Place Overall